Program Overview
Connecticut Technical Education and Career System's Sound Production Technology course breakdown by grade. Each student is required to complete four years of a Career Technical Education program.
| Grade 9 | Grade 10 | Grade 11 | Grade 12 |
| --- | --- | --- | --- |
| 3 credits | 3 credits | 3 credits | 3 credits |
| Exploratory and Introduction to Sound Production Technology | Basic Sound Production Technology Techniques | Intermediate Sound Production Technology Techniques | Advanced Sound Production Technology Techniques |
COURSE DESCRIPTIONS
Students successfully completing this course of study will be able to pursue a two-year sound production technology degree at a college or university or go on to a four-year music degree. Students can obtain immediate employment in the sound production technology areas. Jobs include: recording engineer, sound reinforcement specialist and sound production technician. Students graduating from sound production technology also find success in the military in the communications and public relations fields.
Work With Us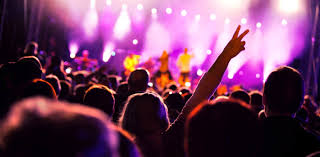 Are you looking for a professional quality audio or video recording? Are you putting on an event at Prince Tech and need sound or lights?
Please fill out the form below to let us know how we can help.