Welcome to A. I. Prince Technical High School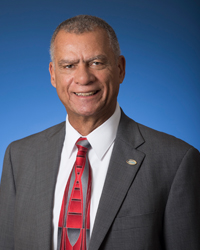 We provide outstanding academic and technological competencies for 21st century learners, for future employees and for global citizens.
Education must empower us to develop a sense of mastery and a belief in our ability to shape our future. Our educational program at A.I. Prince Technical High School is built upon a school community that believes the following principles are essential:
We ensure a meaningful and rigorous high school learning environment.
Students are prepared for lifelong learning, post-secondary education, apprenticeships and/or skills to be productive citizens in the 21st century workforce.
Our educational program responds to culturally diverse needs for equity in learning, advances in industry and adapting to changes in the global workforce.
We are a responsive and reflective community of learners.
Our educational atmosphere encourages fundamental attitudes such as individuality, perseverance, creativity, strong work ethics and responsible citizenship.
Our educational process allows each student to realize his or her full potential by developing an atmosphere of trust and high expectations for our students.
Sincerely,
Daniel Mello
Principal
A.I. Prince Technical High School