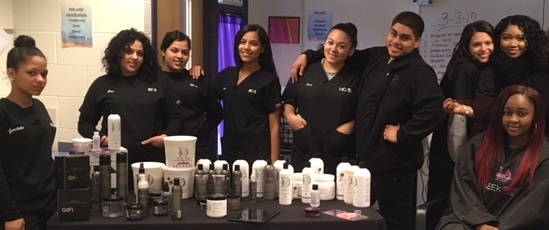 Connecticut Technical Education and Career System's Hairdressing and Cosmetology course breakdown by grade. Each student is required to complete four years of a Career Technical Education program.
| Grade 9 | Grade 10 | Grade 11 | Grade 12 |
| --- | --- | --- | --- |
| 3 credits | 3 credits | 3 credits | 3 credits |
| Exploratory and Introduction to Hairdressing & Cosmetology | Hairdressing & Cosmetology II | Hairdressing & Cosmetology III | Hairdressing & Cosmetology IV |
COURSE DESCRIPTIONS
Students can choose to further their education at numerous colleges and universities across the country in order to obtain a two- or four-year degree. Upon graduation from this program, students will be prepared and qualified to work in salons or spas as a State of Connecticut licensed cosmetologist. State licensure exams are offered prior to graduation. Other types of employment include retail cosmetology sales in a variety of settings.
Visit our Salon for your Spa Needs!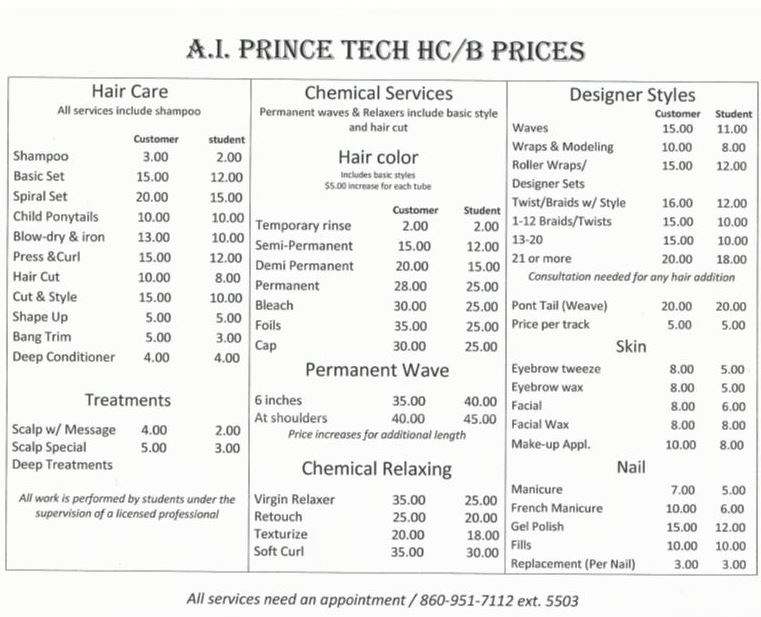 Our trade participates in many learning activities in and outside of school.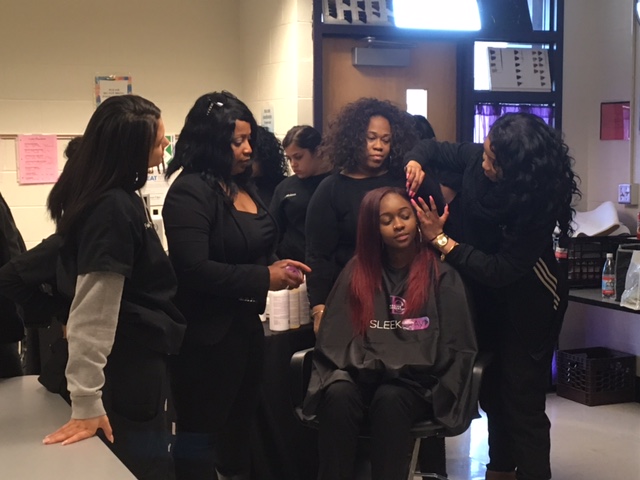 The Senior Hairdressing classes had two professional artists come to our school to give an advanced seminar. Beauty experts Yolanda Leatherwood and Debbie MacDonald from Design Essentials demonstrated numerous products and services. They taught our hairdressing students chemical product knowledge and styling products with resulting benefits. They also informed the students on advanced styling techniques and customer service retention. It was a very informative, fun day.